It's been a while since my last proper Hop but I have been
on a few without my camera so I decided I would make up
for my lack of Hoppage by doing a Multi-Hop!
Which really meant going to two towns in a day and hoping
the fruits of such a massive undertaking and huge petrol bill
would yield good finds. I did find some nice vinyl, not quite as
much as I have done on previous trips however it was an exciting
experiment to hit two towns in one go, Towcester and Milton Keynes
never knew what hit 'em!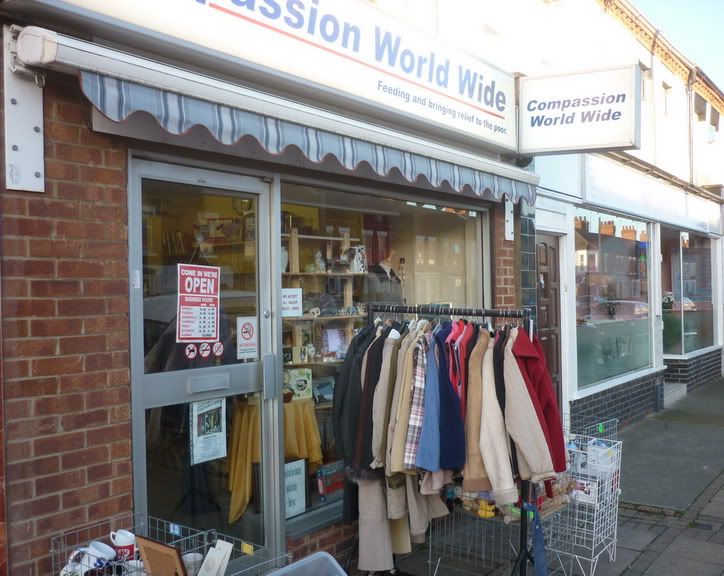 Starting off in Northampton I visit World Compassion first as it is
on my way out of town.





I find a few Elvis albums on the first stop - something of a record,
along with a 12" single which, like the tag line for the Woman In Black movie is "deeply scary" yes, its Jermaine Jackson and
Pia Zadora together!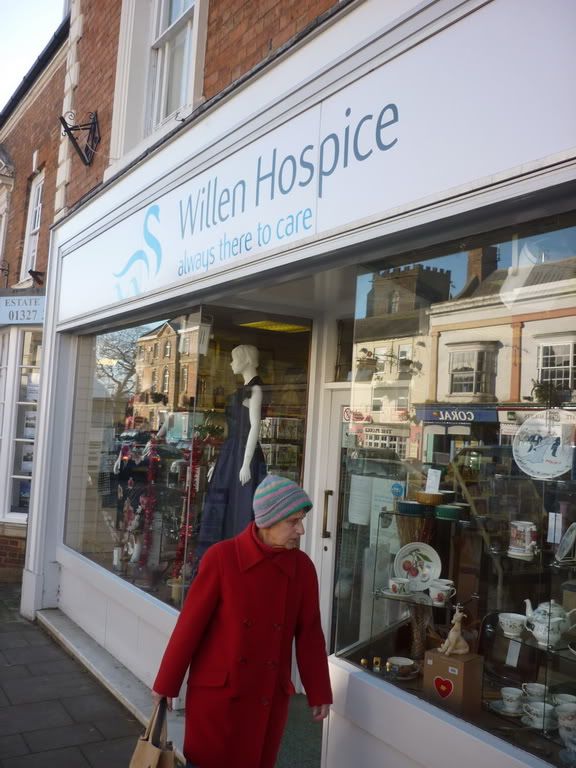 When I got to Towcester I pop into the Willen Hospice shop after picking
up my 2 sausage rolls for £1.25 and a tomato soup from the bakers next door.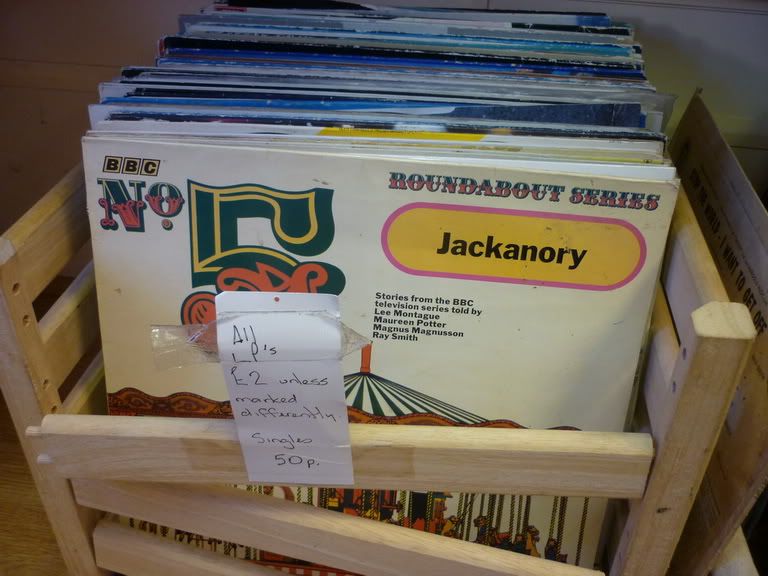 Not exactly heaving with records yet someone had just donated
a pile of kids vinyl, unfortunately the albums were all scratched to hell.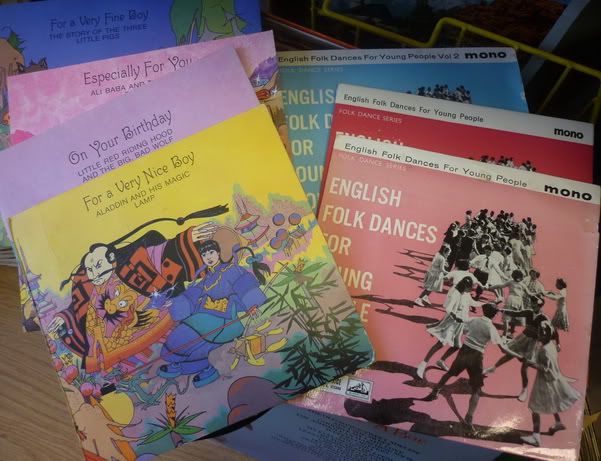 The singles however were great, including a set of 5 unused flexi-disc
birthday cards all in beautiful condition with delightful artwork from 1977
as well as some charming Folk Songs EPs.






The nearby RSPCA shop is in a blink and you'd miss it back alley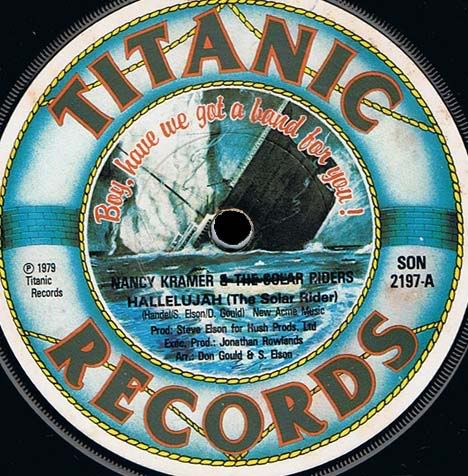 They are so used to folk like me coming in pestering them
for records that they keep them out the back so you have
to actually ask for them. I am OK with this arrangement and
was happy with the one single I did find which was probably
ignored by everyone else who had been through the box though
quite why anyone would name a label Titanic is beyond me,
it was surely doomed.







I cut through the park on my way to pick up some lunch
and noticed the swings had seen better days and actual swings.






The nettles make the park benches look pretty uncomfortable too!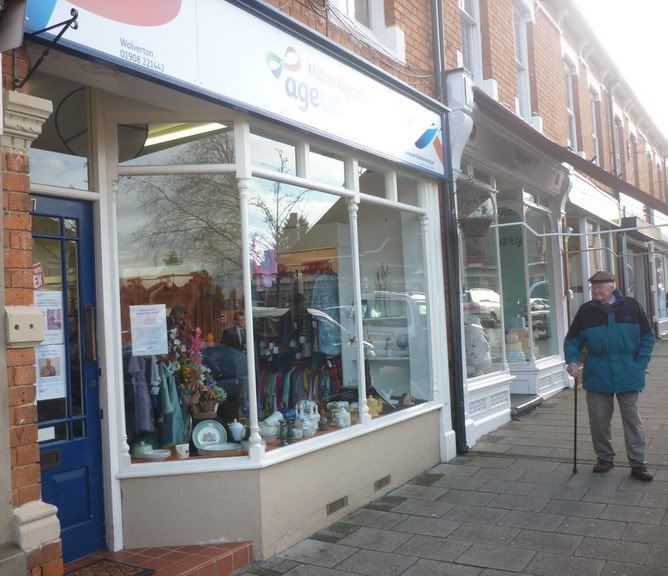 I land in Milton Keynes and headed to one of my more fruitful
haunts in town, the Age Concern shop where I nearly always
find something.





I was not to be disappointed as there was a bounty of football
vinyl booty as well as some curious folk and 60's pop albums.








Heading back to my car I had to walk through the shopping
complex known as The Agora, it was once a roller skating rink
and then an indoor car boot and fruit machine arcade, now I'm
not quite sure what it is but it certainly has pants!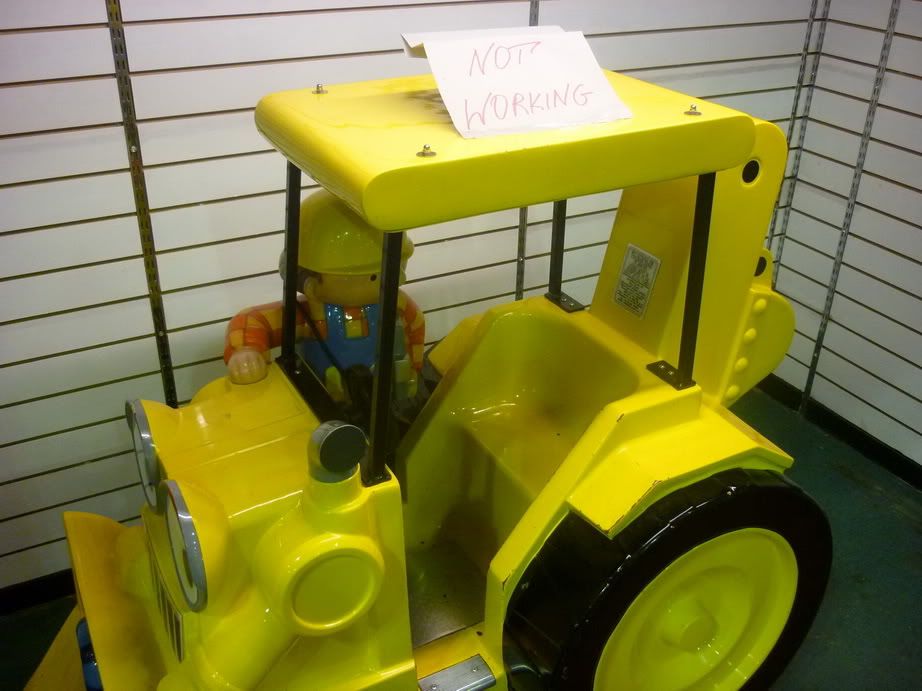 Inside The Agora I discover poor old Bob The Builder is struggling
to find employment like eveyone else.






The Re-Use Centre on the Kiln Farm Estate gets all sorts of
odds and ends and err, crap.






Not exactly rubbish but nowhere near as popular as they used
to be De La Soul clog the boxes with their Daisy Age 12" singles.






Whilst in another box I saw this curious twist on a best of album.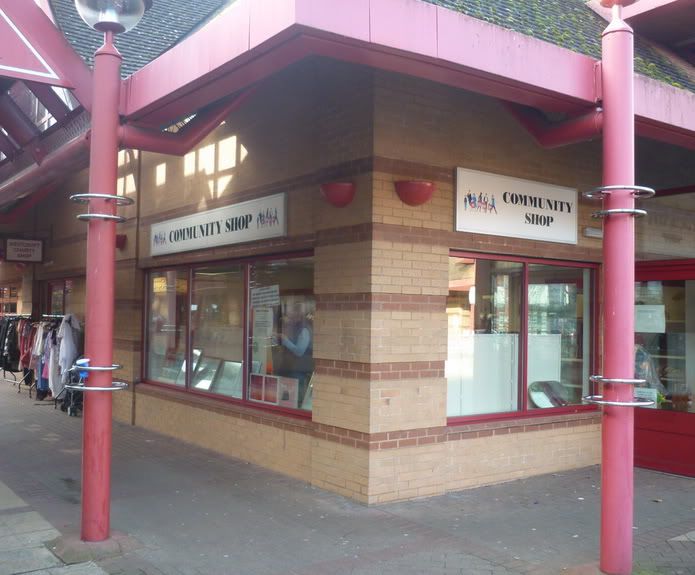 Away from the industrial estate and off to the retail estate
I find this Community Shop which looks to be pretty popular.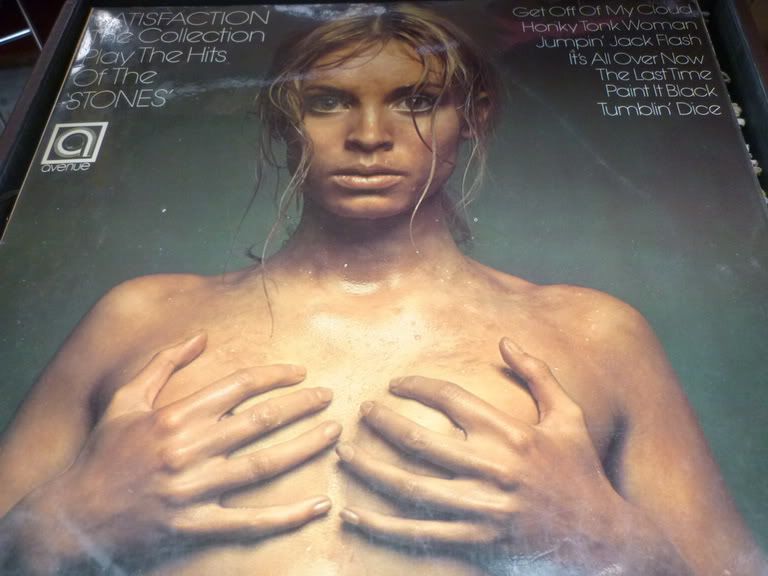 Clutching this weird looking sleeve (but not to my bosom)
I head for the till…





Seems I somewhat under estimated quite how popular this
place is as I could hardly move for folk!







There is usually something to be found in here, for example I once found
a copy of the Red Dirt album here, mind you that was a few years ago…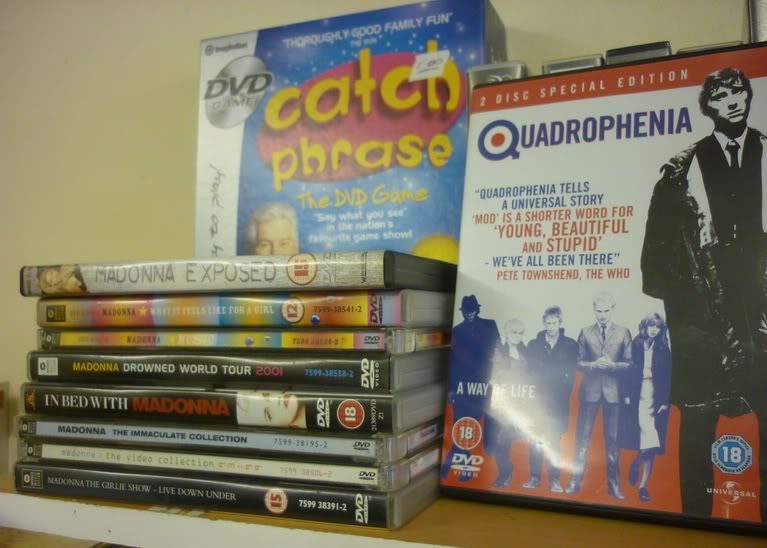 No such luck today but there were plenty of cheap DVDs including this
2 x disc Quadrophenia, I left the pile of unloved Madonna discs though.







On the last leg of my Hop I stop off in Newport Pagnell,
home of Aston Martin cars and yes, that is my shadow
lurking in the corner of the shot.






It seems I may have landed in some alternate universe where
Val Doonican albums are valued at £3 so I don't hang about long.





Another town another Age Concern, this one does have some nice vinyl.






Alongside albums by Stray and The Ventures I found this Kinky LP.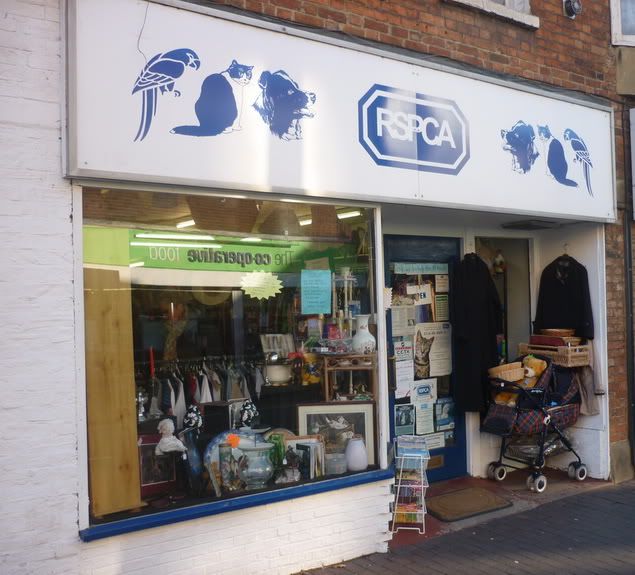 My final vinyl shop stop over the road had some nice things tucked away.






Hidden amongst the pants and pots and railway mags I found 3 albums.





A scarce soundtrack from a 1967 movie starring Yul Brynner and ELP's
debut on pink Island along with a Lemon Pipers LP all good for a £1 each.






Coming back to Northampton however I pass a shop who'd had
his windows smashed in but I doubt it was because he had no records!